DANIEL G. HEYMAN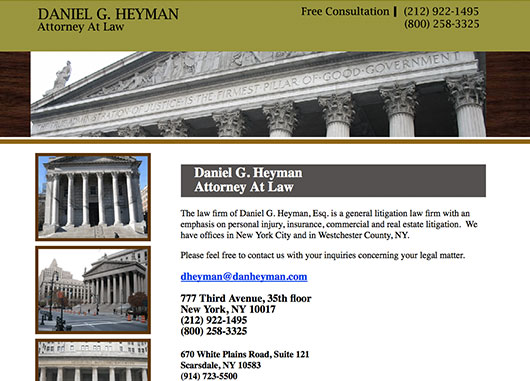 Brief
Daniel G. Heyman, Esq., a New York City lawyer, needed a way to help people referred to him locate his practice and understand the areas it emphasizes.
Solution
CGMuse designed a clean, simple site to give Mr. Heyman a web presence and invite prospective clients to feel comfortable contacting him for an initial discussion. Mr. Heyman's own elegant photography is incorporated in the site design.
Deliverables
Mr. Heyman's site and explanatory "snippet" is the first link, topping the page on searches for his name on all the major search engines.